Custom Design
Have Danielle Miller Jewelry create a custom piece of bespoke jewelry for you.
Interested in Danielle's design aesthetic but want something personalized?
Danielle can create a custom piece that is uniquely your own! Change up one of Danielle's existing designs with a different stone, metal or width -or- have something designed for your own distinctive personality. We are happy to work with your own stones and/or your recycled gold for a new piece. (Limitations may apply.)
The process starts with an initial fact gathering consultation (via email, phone or a visit to the studio) to see what you are interested in designing. This step is free of charge and helps both of us determine if Danielle's work will meet your expectations and needs. We will talk about your lifestyle, how you wear your jewelry, your color preferences and which Danielle Miller Jewelry collections appeal to you. The design process often becomes a collaboration between designer and client.
Danielle will sketch ideas that express what we have learned about you and include any stones or elements that you have provided. Next, we review them together. Once the design details are finalized, rough estimate of costs and material options are complied. A 50% non-refundable deposit is taken at this time to procure materials and start the work. The balance is due before shipment or delivery of the work.
Custom projects vary in time. It can be as little as a few weeks or up to several months. We will discuss the timeline during the designing process.
Custom Work Gallery
Please browse this gallery featuring custom jewelry made by Danielle Miller Jewelry. It may inspire your own bespoke ideas!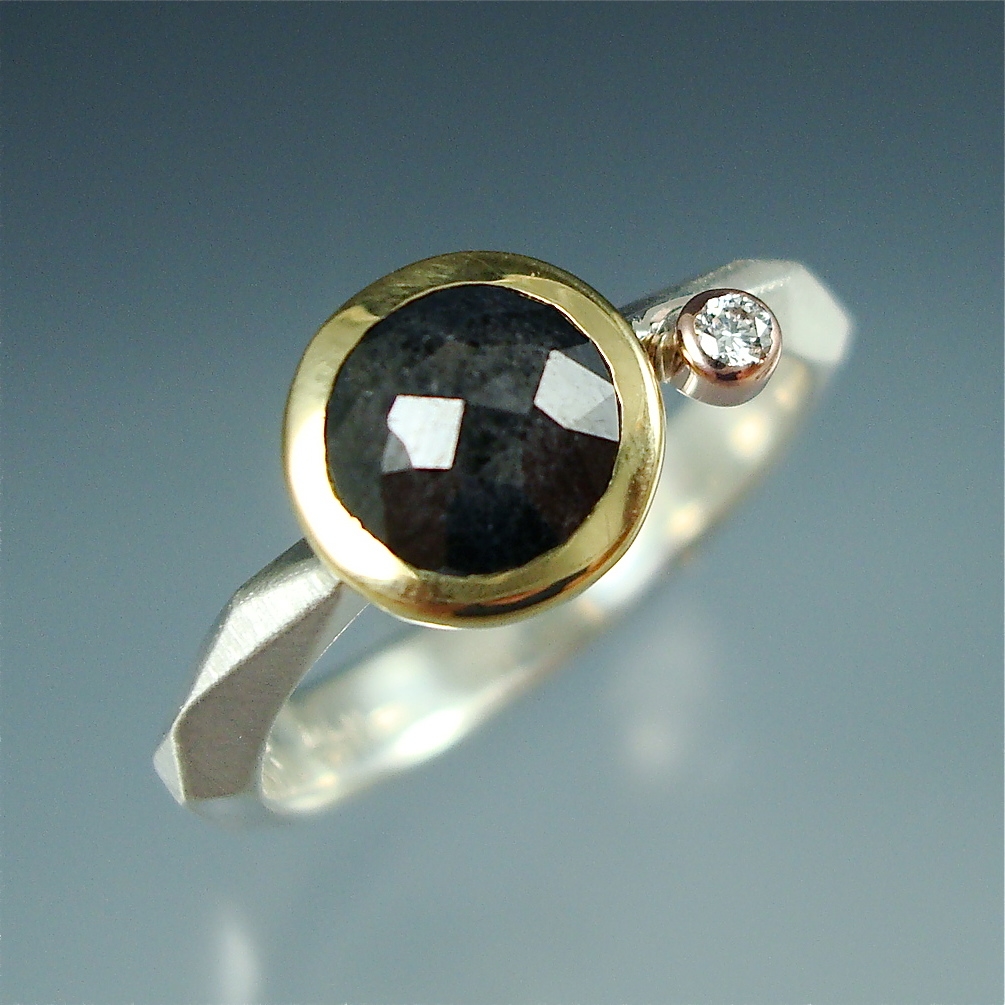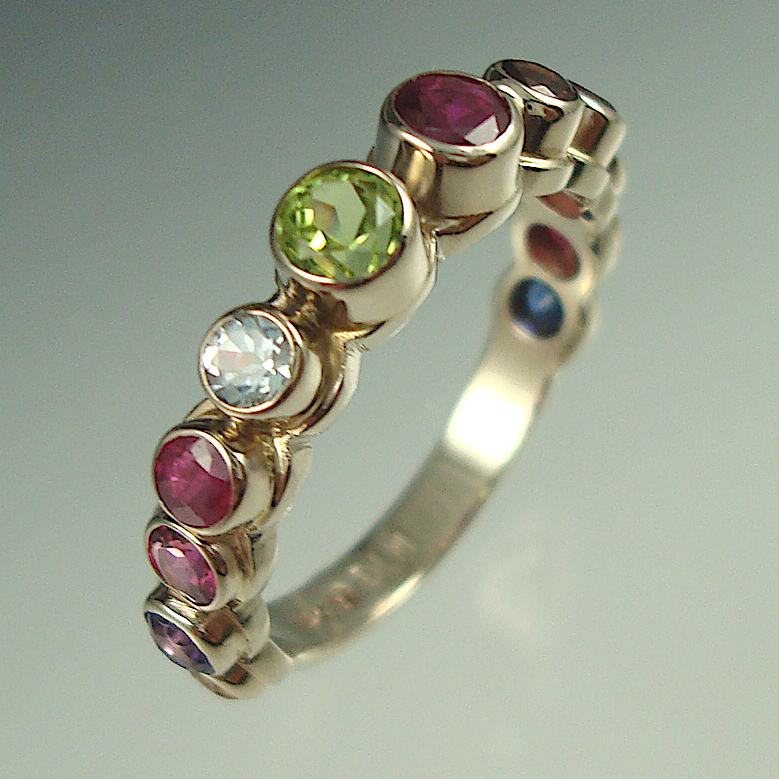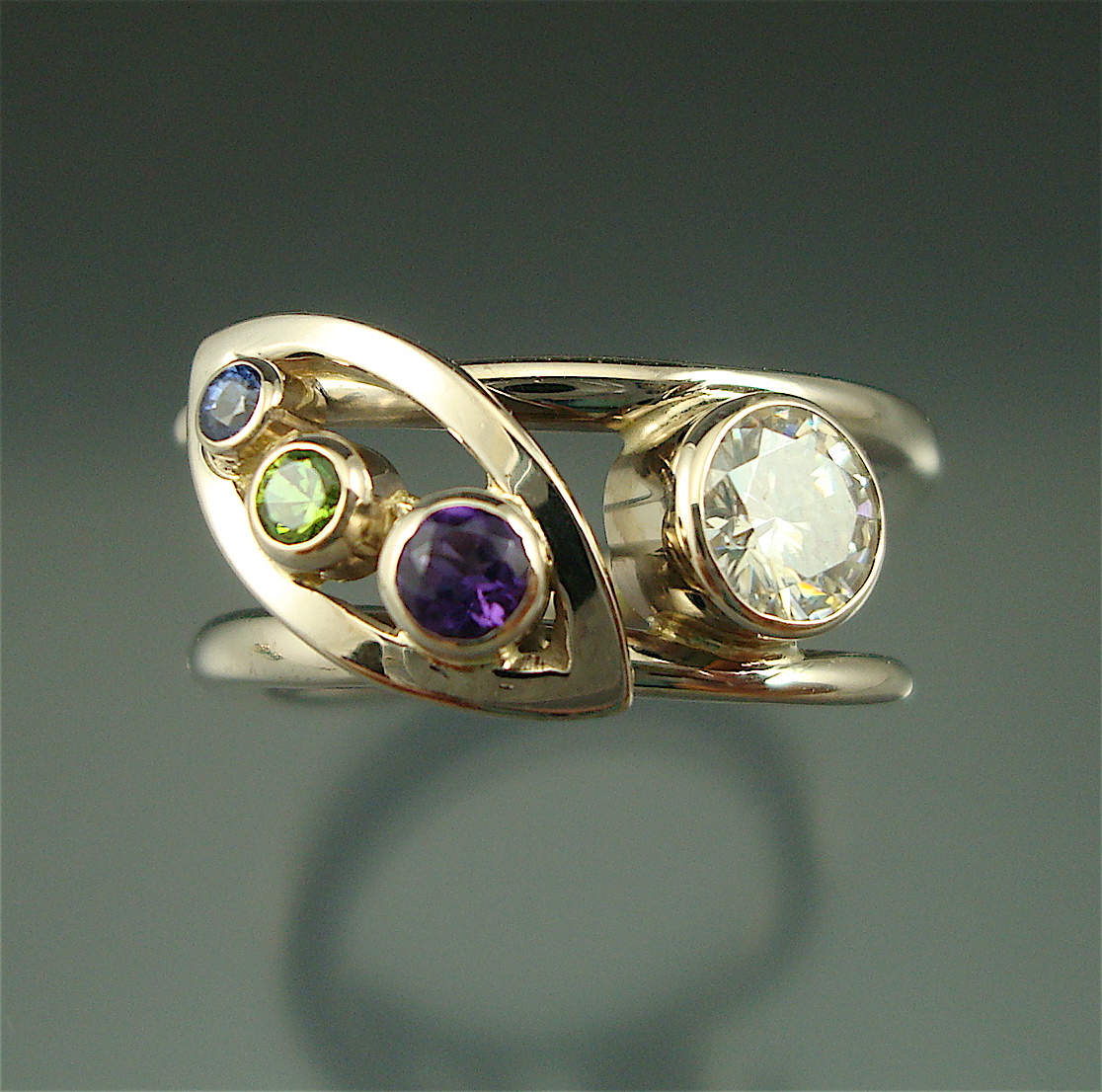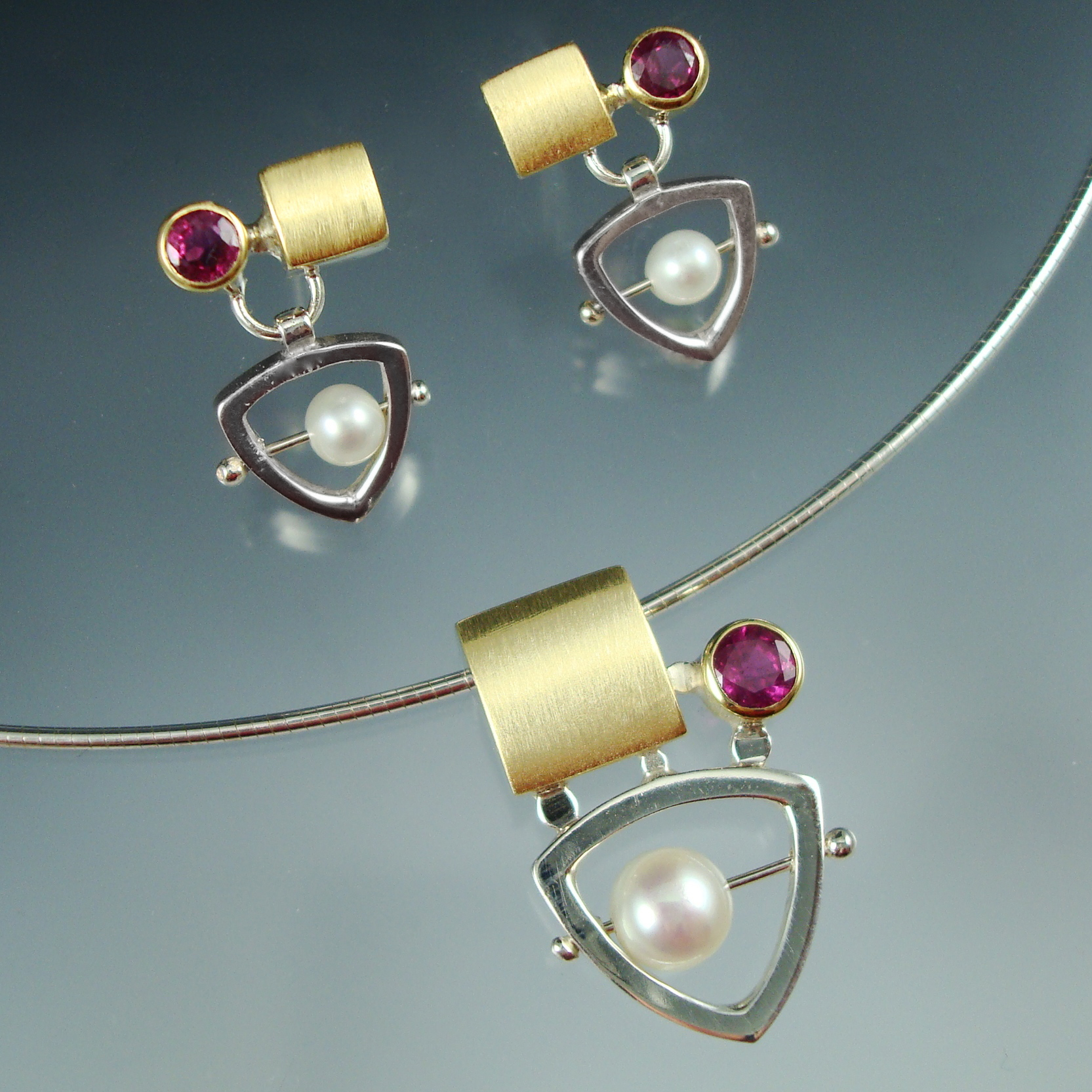 Please complete the form below to make a custom inquiry — we will contact you to arrange your initial consultation within a few days.